Z-Uno Z-Wave Plus Certification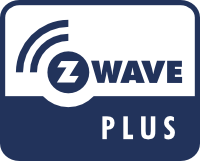 Z-Uno is a Z-Wave Plus certified device. But unlike other Z-Wave Plus devices, Z-Uno is too flexible to fit into a single Z-Wave Certification process. That's why Z-Uno was certified using two specific reference sketches: 10 Channels Certified Sketch (certificate ZC10-16065104) and 3 Channels Certified Sketch (not yet). These two sketches covers most of Z-Uno functions.
Any other sketch but these two are not officially certified. But of course we did Z-Uno so that you can not break Z-Wave protocol and any Z-Uno sketch is capable to pass Z-Wave Plus certification.
According to agreement with Z-Wave Alliance and Sigma Designs (Z-Wave protocol owner) end customers are not required to certify Z-Uno based devices provided they are for personal usage. Those who want to manufacture commercial series of Z-Uno based devices are subject to pass Z-Wave Plus certification by their own.
Get more detailes on Z-Wave implementation in Z-Uno.