Interoperability with Z-Wave controllers
Since Z-Uno is following Z-Wave Plus protocol, any controller supporting Z-Wave Plus protocol must support it. But some controllers do not Multi Channels, some do not support specific sensor types of Multilevel Sensor, so in sometimes Z-Uno looks not fully operable in user interfaces.
We do our best to check Z-Uno against most populat Z-Wave controllers in order to help controller manufacturers to make templates for Z-Uno.
Currently we are testing the following controllers:
Z-Way/RaZberry — full support
Fibaro Home Center — full support from 4.070 (some scales might not be supported)
Vera — only most popular sensors scales, switches and dimmers are supported
Zipato Zipabox — short test shown full support
Domoticz — not tested yet, help us
HomeSeer — not tested, help us
SmartThings — not tested, help us
Wink — not tested, help us
OpenHAB — not tested, help us
others — not tested, help us
Examples of Z-Way UI for Z-Uno with 10 channels: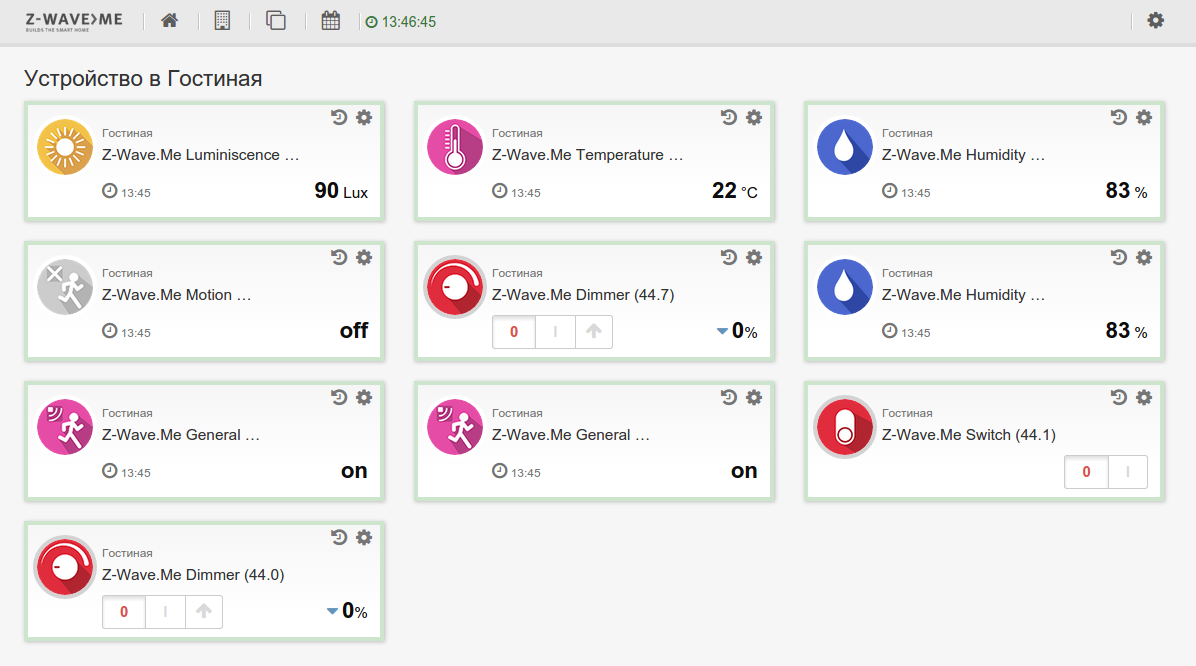 Examples of Fibaro Home Center 2 UI for Z-Uno with 10 channels: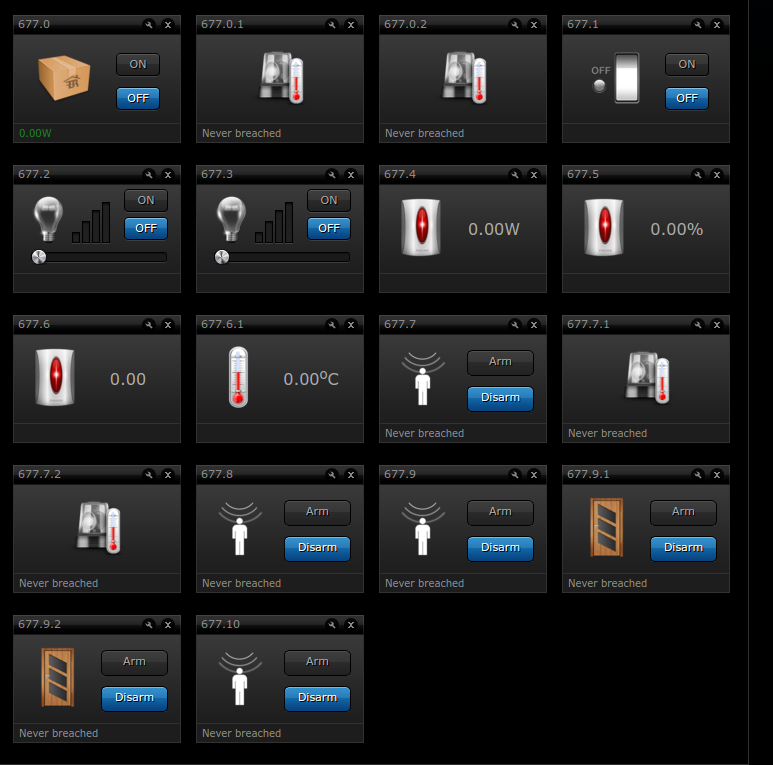 Examples of Vera UI for Z-Uno with 10 channels: